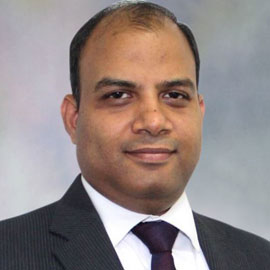 Mr. PREETHAM MEHRA
Sr, Executive Director & Head Government Practice, CBRE
With an overall experience of nearly 22 years, Preetham has been associated with CBRE for various international and domestic clients including government agencies, public enterprises, developers, financial institutions, hospitality chains, sovereign funds, private equity, banks, corporates, and HNIs. Prior to his current role, Preetham was a Regional head, managing the operations of the company and was also responsible for the consulting & valuations business across South India and Sri Lanka.
Preetham has been involved in a diverse set of engagements in the public and private sectors on aspects of real estate development, urban infrastructure, smart cities, investments, and valuations. His team has undertaken assignments in more than 100 cities and towns across the country and is engaged in providing services from conceptualization to implementation.
Preetham holds a Master's degree in Business Administration and is a member of the Royal Institute of Chartered Surveyors. He is also an active participant in various Smart city forums and has been a key speaker in various industry conferences organized by the Institution of Valuers, the American Chamber of Commerce in India (AMCHAM), Confederation of Indian Industries (CII), etc.